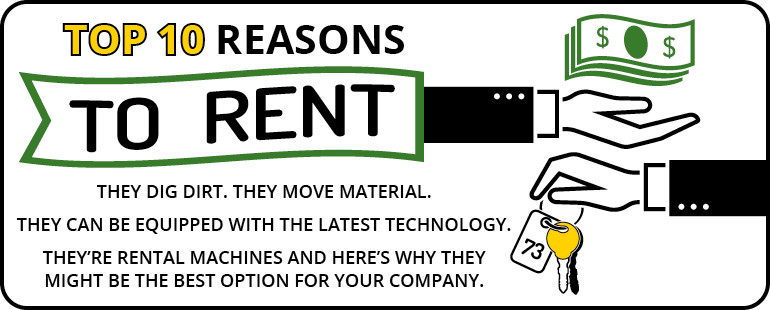 There are always plenty of good reasons to rent equipment. No matter the economic climate, regardless of how certain – or uncertain – the road ahead looks, rental provides several advantages.

Perhaps a specialized machine is needed for a one-time project. Maybe a deadline is looming and one more machine is needed onsite to get the project to the finish line. Or it could be there's interest in trying out a newer piece of machine control technology before making a permanent investment. Rental offers these advantages and many more.

Take a look at the top 10 reasons to rent from a reputable dealer like RDO Equipment Co. Then, learn about rental options at your local RDO Equipment Co. store.