It's a unique thing when two companies that are seemingly different cross paths and realize they're quite similar. It's even rarer when the two companies are separated by an ocean and nearly 8,000 miles. And it's particularly special when the two companies form a partnership that supports each other's visions and goals. Such is the case between RDO Equipment Co. and Kakira Sugar.


Kakira Sugar
Kakira Sugar is one of the largest sugarcane farming operations in Uganda, Africa. Not only does the company plant, care for, and harvest its sugarcane crop, it owns and operates a mill that processes the sugarcane in multiple ways – turning it into consumable sugar and molasses, converting it to bagasse to create electrical power, and using the remaining for distillery.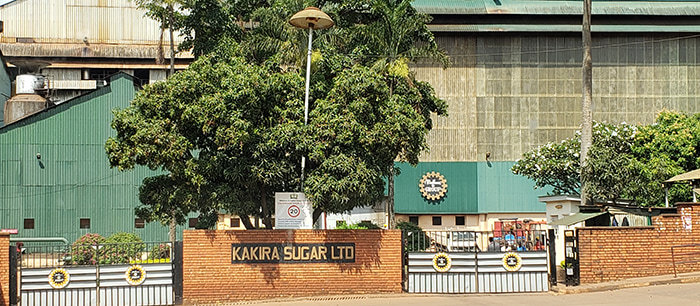 For nearly five years, Kakira Sugar has worked with RDO Equipment Co. as its used equipment, parts, and support partner, ensuring the team has everything it needs to keep up with production demand and stay up-and-running to maximize all 330 days (on average) of the crop season.

With RDO and Kakira Sugar having different businesses – and being located on different continents – yet similar goals and visions, it's no surprise they've found a unique rhythm in how they approach their partnership. And that approach has paved the way for a mutually-beneficial relationship that continues to build and grow stronger.

A Variety of Equipment
The majority of RDO Equipment Co. customers fall into one key equipment category, whether it be agriculture or construction, technology or tree care. While Kakira Sugar is primarily an agriculture equipment customer, the company has broad needs when it comes to its equipment fleet, including construction and roadbuilding equipment, all of which RDO offers.

In fact, according to Olga Hall, Director of International Sales, the large selection of equipment is one of the reasons Kakira Sugar sought to partner with RDO.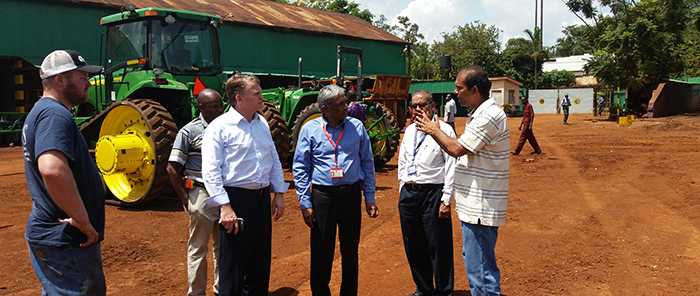 Even with RDO's unique ability to provide the right equipment for the right need, it's more than just being an equipment provider that defines this RDO partnership.

Trust and Quality
Early on in the relationship between the two companies, it became clear that trust was a major factor that would lead to a successful partnership. Olga and Vice President of Agriculture Sales, Mark Kreps, visited the Kakira Sugar team and ownership group early on, making the effort to learn about the company, its culture, its challenges, and its opportunities.

As trust grew, so did the relationship, especially as the Kakira Sugar team began to understand the equipment buying process with RDO.

First, RDO's dedication to inspecting, servicing, and reconditioning used equipment means the quality of its pre-owned machines is exceptional. When Kakira Sugar first looked at upgrading to newer equipment, the team saw this and was impressed by RDO's ability to offer lower-priced used agricultural equipment in the 1,000 to 3,000 hour-range that was still in remarkably good shape.

Another large piece of the equipment buying puzzle between U.S.-based RDO and Africa-based Kakira Sugar was the export process. Fortunately, this is an area in which RDO has a lot of experience and expertise, including options for both roll-on/roll-off and containerized shipping.

Finally, once any customer has equipment, the RDO relationship doesn't end there. That's why service and support is just as crucial of a piece to the full partnership picture.

Service and Support
RDO offers technical support from experts either over the phone or email, technology support from a specialized team that's up-to-date on the latest in GPS and other technology solutions, and parts support from a group that provides fast, easy international parts shipping.

Kakira Sugar has worked with RDO for both equipment service and parts support. Like their overall partnership, the level of service and support has been tailored to Kakira Sugar's needs.

Jake Steichen, is a Level 4 Service Technician at the RDO Equipment Co. store in Moorhead, MN, the highest level one can achieve at RDO. Early on in the partnership with Kakira Sugar, Jake added a personal level of service, traveling to Uganda to help the team set up machines and provide training. Recently, he made another trip to again provide an elevated level of service to Kakira Sugar and its equipment fleet.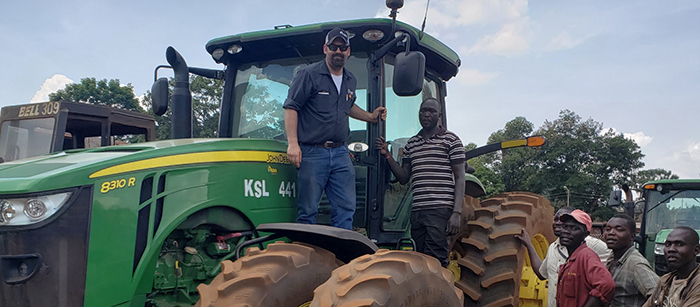 First, Jake ensured the machines were properly set up for Kakira Sugar's current working conditions, including technology systems and calibration settings. Next, he helped to train Kakira Sugar's operators on the machines, as well as the Service Manager on the proper steps to diagnose and repair issues. Finally, he spent time with the Parts Manager, discussing best practices for parts ordering with RDO and keeping Kakira Sugar's extensive parts inventory properly stocked.

Jake spent almost two weeks in Uganda and the visit was a success – so much, in fact, "The managers have asked us to make his trip an annual one!" Olga said.

Shared Values and Vision
Beyond their passion for quality equipment, the agriculture industry, and a belief that relationships matter, RDO and Kakira Sugar share a few more key commonalities that have further enhanced the companies' partnership.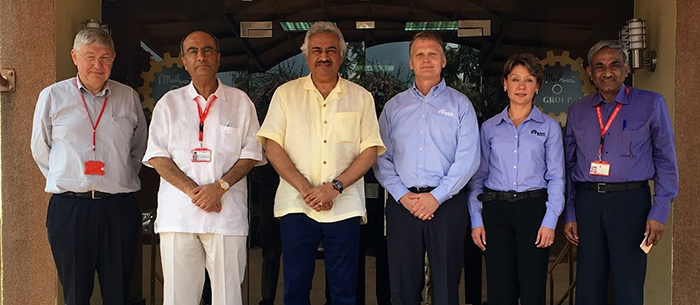 Just as RDO is part of R.D. Offutt Company, Kakira Sugar is part of a larger enterprise company, the Madhvani Group. And both groups see benefit from being part of family-owned and operated companies.

"At RDO, our culture truly feels like a family at all levels," Olga said. "We feel very lucky to work with Kakira Sugar and Madhvani Group, also a family-owned and operated company that shares in our same values."

Two of RDO's key stakeholders overlap with two of Kakira Sugar's most important values – employees and communities – which Olga said are driving pieces of Kakira Sugar's company culture.

Finally, similar to how RDO has always been a company focused on opportunities for growth. Kakira Sugar shares a growth-mindset and is working on expanding its operation in Uganda.

It's no doubt that RDO's international team will be there as a partner in Kakira Sugar's growth, providing the used equipment, parts, and service this booming company needs to achieve its next goal. Likewise, the partnership from Kakira Sugar provides a boost to RDO's international business.

At the end of the day, it's two companies working to help and bring each other to the next level – a true definition of partnership.
--
Join our communities on
Facebook
,
Instagram
,
LinkedIn
,
Twitter
, and
YouTube
to stay connected with RDO Equipment Co. for partnership stories and videos, as well as general news, events, and what's happening in our industries.