As the largest agricultural equipment-focused show in the world, Agritechnica is a must for the ag industry, and is filled with exciting product launches, information, and networking opportunities.

Every two years, growers, manufacturers, and others in agriculture gather in Hanover, Germany to navigate this massive show — which consists of 35 halls and pavilions and 5 million square feet of exhibit space.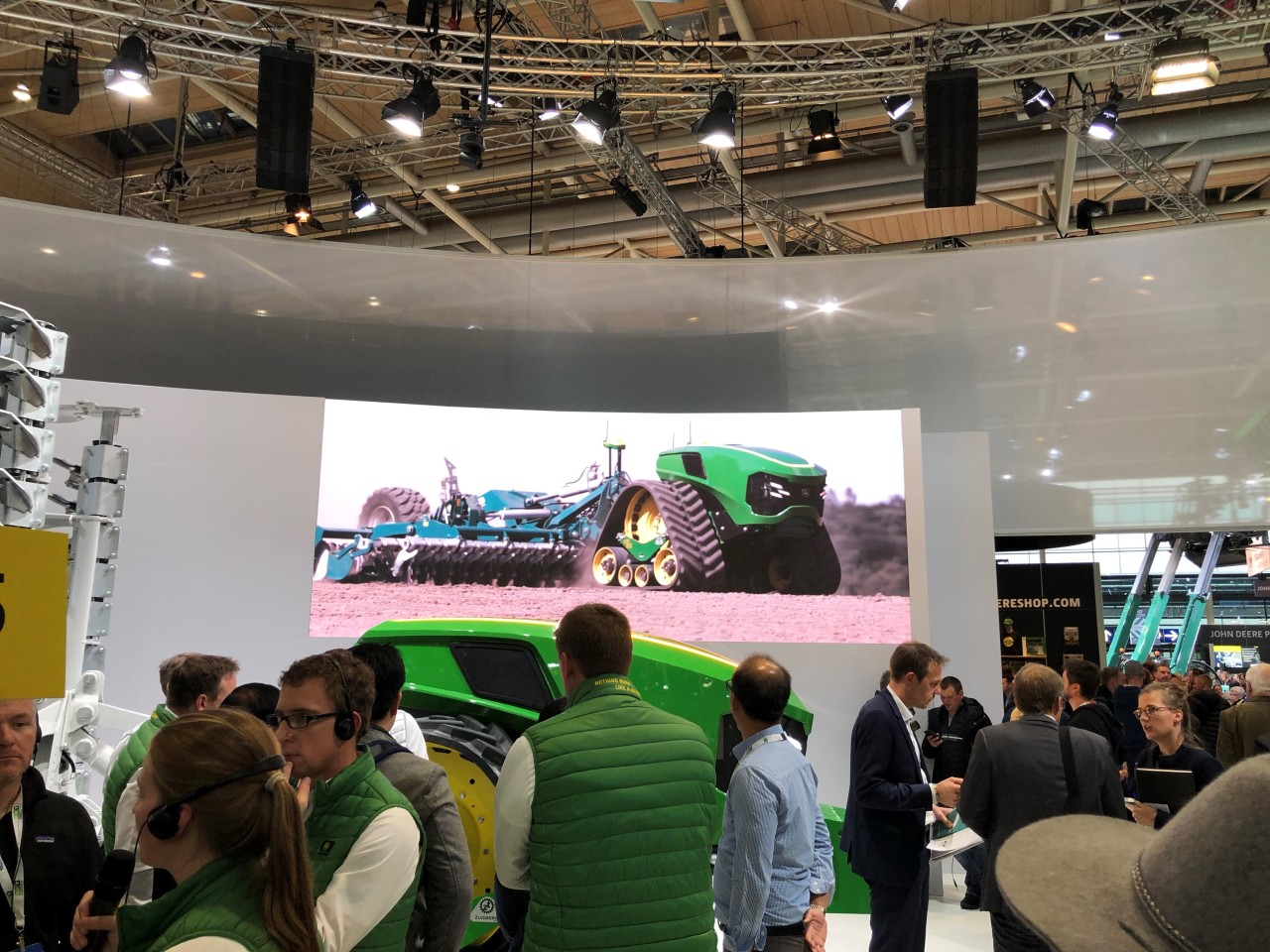 The 2019 show was host to 2,800 exhibitors from 52 countries and 458,000 attendees from 128 countries.
This year's theme, "Global farming – local responsibility," carried through the show, examples like large-scale equipment introductions and solutions to reduce input use.

The RDO Equipment Co. team breaks down the show, with special highlights from manufacturing partners, and shares the exciting opportunities it brought to customers and team members.

Customers and Learning
Because of the international reach of Agritechnica, the RDO team enjoyed the opportunity to connect customers across its global footprint. While RDO Equipment Co. brought several United States customers to the show, RDO Equipment Africa, as well as RDO International, Russia and Ukraine, were represented by team members and customers.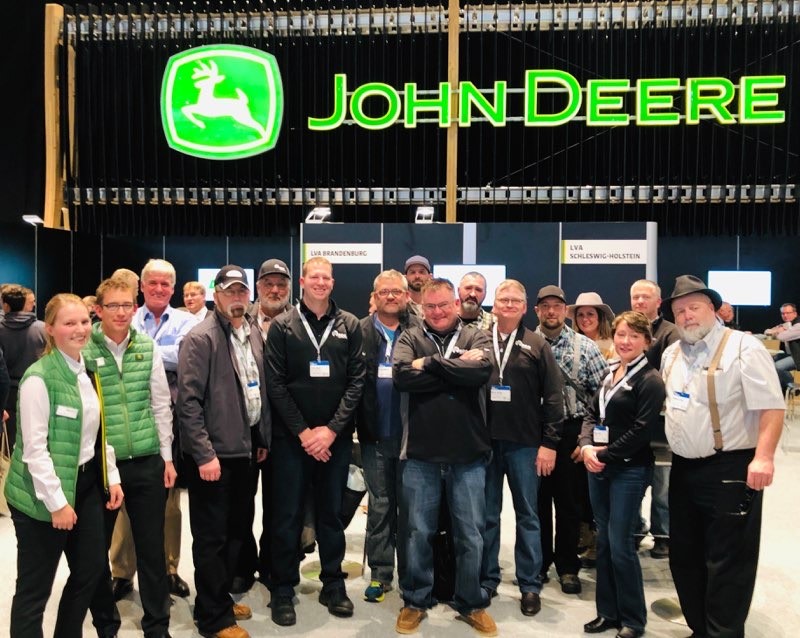 According to Olga, Agritechnica is an efficient way to gather the RDO team and customers to talk and learn from one another as much as they learn from exhibitors.
"Agritechnica is a great opportunity for our customers to learn about new equipment introductions that might help them do their jobs better as well as exchange best practices to benefit their business," Olga Hall, Director of International Ag Sales said. "For us, we get to further build relationships with our customers, stay on pulse with their biggest challenges, and look for opportunities to deliver solutions."

Partnership and Products
From customers to manufacturers, partnerships matter to the RDO team. They're clearly valued by other companies, too and a few examples were on display at Agritechnica. Mark Kreps, Vice President of Agricultural Sales at RDO, pointed out Deere's focus on partnerships, specific to technology and new product innovations.

"Deere used to approach products starting from scratch but now they're partnering with other manufacturers, other innovators, and investing in them to bring products to market sooner," he explained.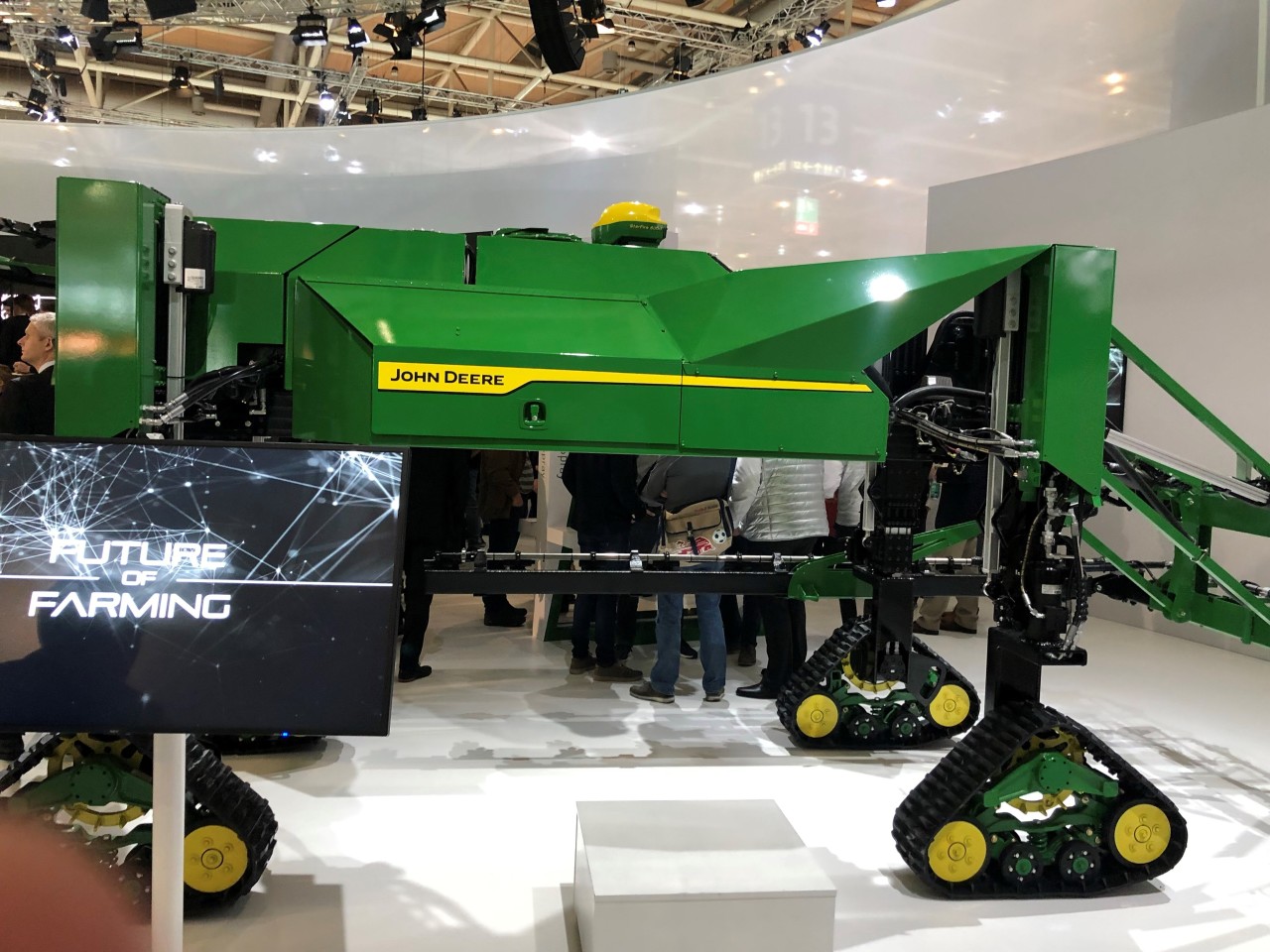 One new Deere machine highlighted was a track sprayer, which includes technology originally developed by partner, Blue River Technology.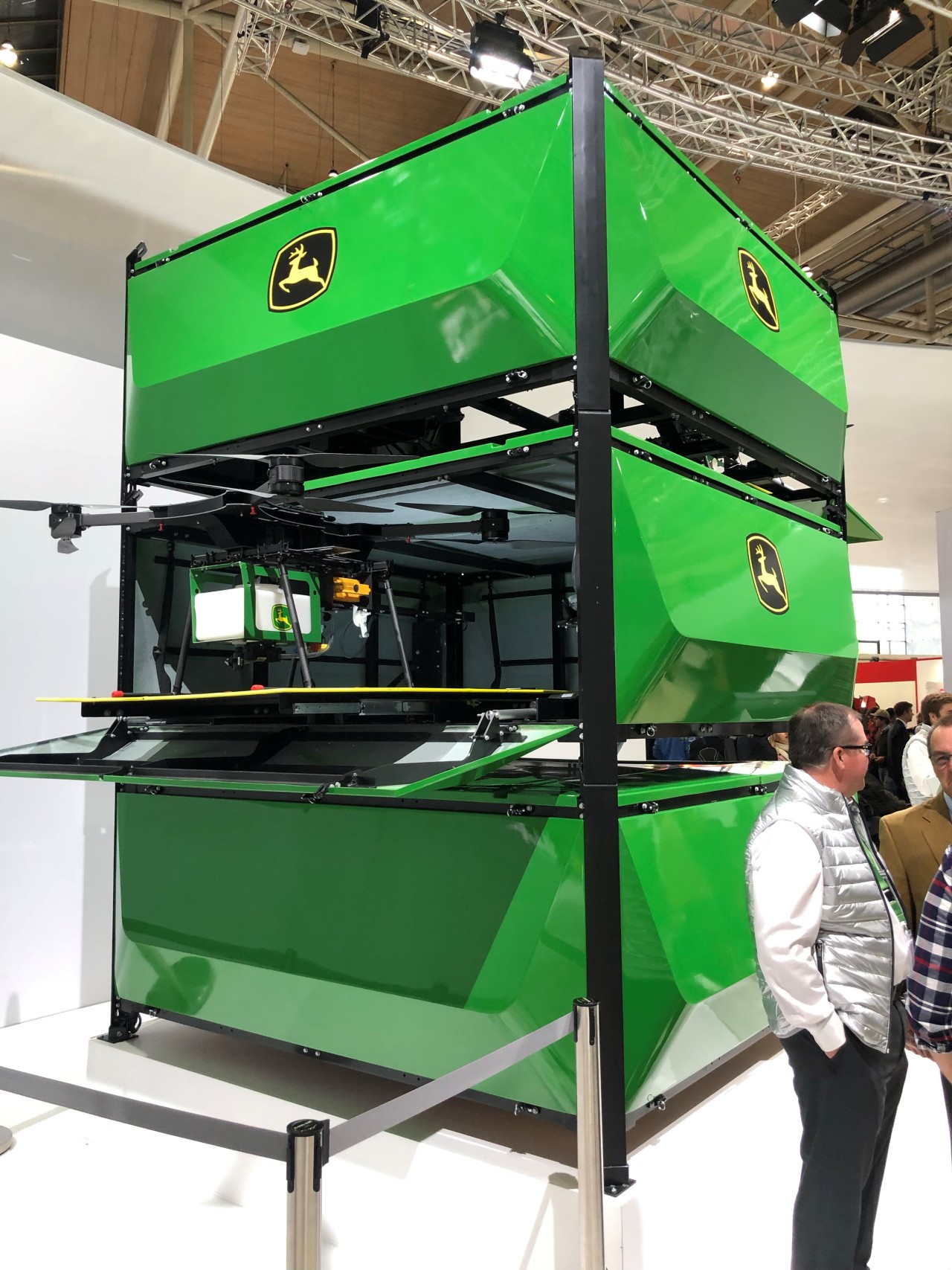 A display in the Deere booth showed a drone sprayer with "See & Spray" technology from Blue River Technology.
Mark shared two exciting new partnership and product offering that came from the show: first, a new Mazotti sprayer that RDO plans to debut soon in its Southwest region; second, an extension of its partnership with Unverferth Manufacturing Co., Inc. to sell the products with RDO Equipment Africa.

Another RDO partnership at the show was SEKO, with several of its feed mixers on display and RDO team members there to discuss the products and availability.

Innovations and Awards
Typically, Agritechnica is a chance for attendees to see new products that have been introduced throughout the year. This year, many large manufacturers, including Deere, waited until this show to unveil new products.

Deere showcased several product innovations in its Future Technology Zone, an exhibit highlighting advanced machine technology concepts with potential to drive future agricultural progress. Nine R&D prototypes were shown in the exhibit.

Attendees were able to demo new controls on Deere tractors.

In addition to success with this new strategy at the show, Deere won accolades before the show, from the DLG (German Agricultural Society). Deere won a Gold Medal for its eAutoPower transmission, the first electro-mechanical power split transmission. The company also won a Silver Medal for each its combine controls, large square baler improvements, and overall efficiency package of the new Class 9 and 10 combines.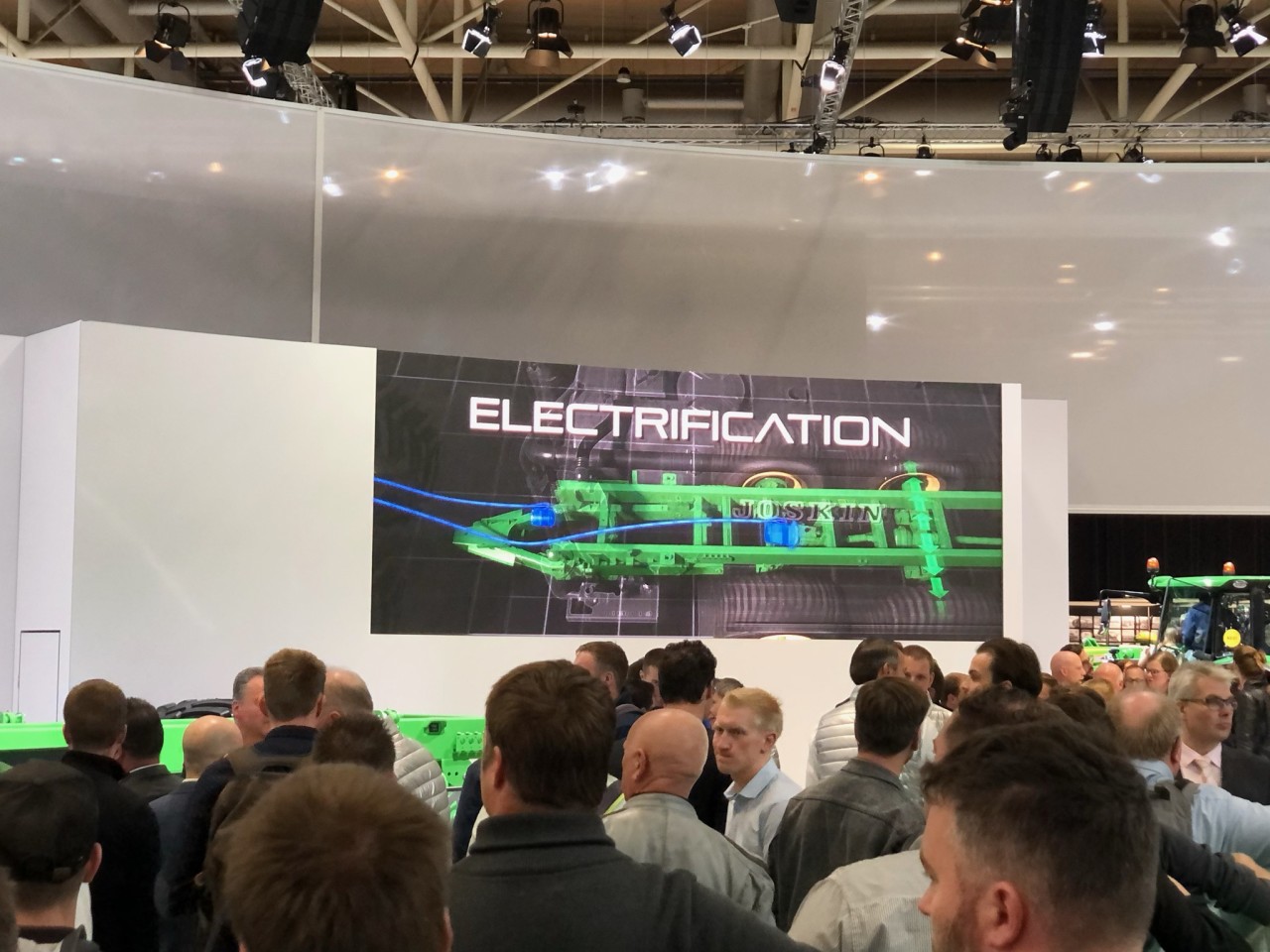 In 2017, Deere won the Gold and two Silver Medals. This year, it took Gold again for its innovative eAutoPower Transmission.

To learn to more about agricultural equipment for sale and the latest technology solutions, visit your local RDO Equipment Co. store.