Four children of RDO Equipment Co. team members were awarded Connelly/Kreps Memorial Scholarships for the 2022-2023 academic year. The scholarship was established to honor the memories of late RDO leaders Steve Connelly and Mark Kreps.
In addition to criteria including academic achievement and extracurricular activities, the scholarship's independent committee sought to recognize students who exemplified Mark and Steve's work ethic, leadership skills, and entrepreneurial spirit.
Cole Bechtold graduated from Huntley Project High School in Worden, Montana, and is attending Montana State University. He is the son of Eric Bechtold, General Manager of Sales at RDO Equipment Co. in Billings.
Amber Boulton graduated from Rocori High School in Cold Spring, Minnesota, and is attending South Dakota State University. She is the daughter of Mike Boulton, Parts Specialist at RDO Equipment Co. in Sauk Rapids, MN.
Brady Gratton graduated from Hawley High School in Hawley, Minnesota, and is attending NDSCS of Wahpeton. He is the son of David Gratton, Account Manager at RDO Equipment Co. in Hawley, MN.
Carter Schmitz graduated from Kindred High School in Kindred, North Dakota, and is attending North Dakota State University. He is the son of Chris Schmitz, Director of Facilities Management at the RDO Field Support Office in Fargo, ND.
The scholarship was open to RDO team members' children who graduated high school in the spring of 2022 and who are attending post-secondary education in the upcoming school year. Offutt Family Foundation Director Jean Zimmerman said the scholarship board was faced with the welcome challenge of selecting recipients from a strong pool of applicants from across the RDO footprint.
"The quality of our group of applicants this year was inspiring," she said. "It shows that the spirit of leadership and entrepreneurism Steve and Mark were known for is vibrant and well in the hands and minds of these students."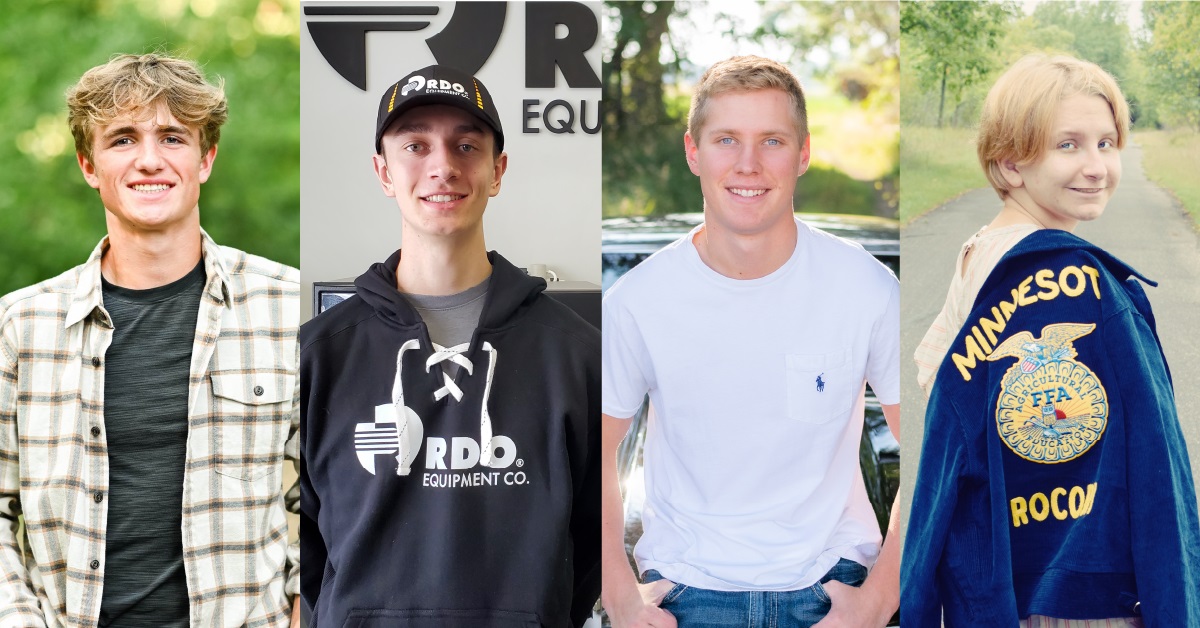 Left to right: Carter, Brady, Cole, and Amber
---
About the Offutt Family Foundation
Established in 2008, the Offutt Family Foundation supports the values of Ron Offutt with a mission to engage partners in sustaining or improving the quality of life in communities throughout North Dakota and northwest Minnesota.