In partnership with the Montana Hospital Association, John Deere dealers across the state of Montana, including RDO Equipment Co., are expanding efforts to collect N95 protective construction masks in support of health care facilities. Effective immediately, the Montana Hospital Association is requesting all types of protective masks be donated as soon as possible.

Montana Deere dealers Frontline Ag Solutions, and C&B Operations, LLC are joining RDO and serving as mask collection sites at their combined 22 locations as long as public health orders allow them to do so or up until April 10 when mask collection efforts will end. Collection sites are set up at all five RDO locations in Montana: Billings, Bozeman, Great Falls, Kalispell, and Missoula. See graphic below for a full map of store location drop sites across the state. Adam Gilbertson, Vice President of RDO's operations in Montana, says collection sites are being conducted with strict adherence to all social distancing guidelines from the Center for Disease Control.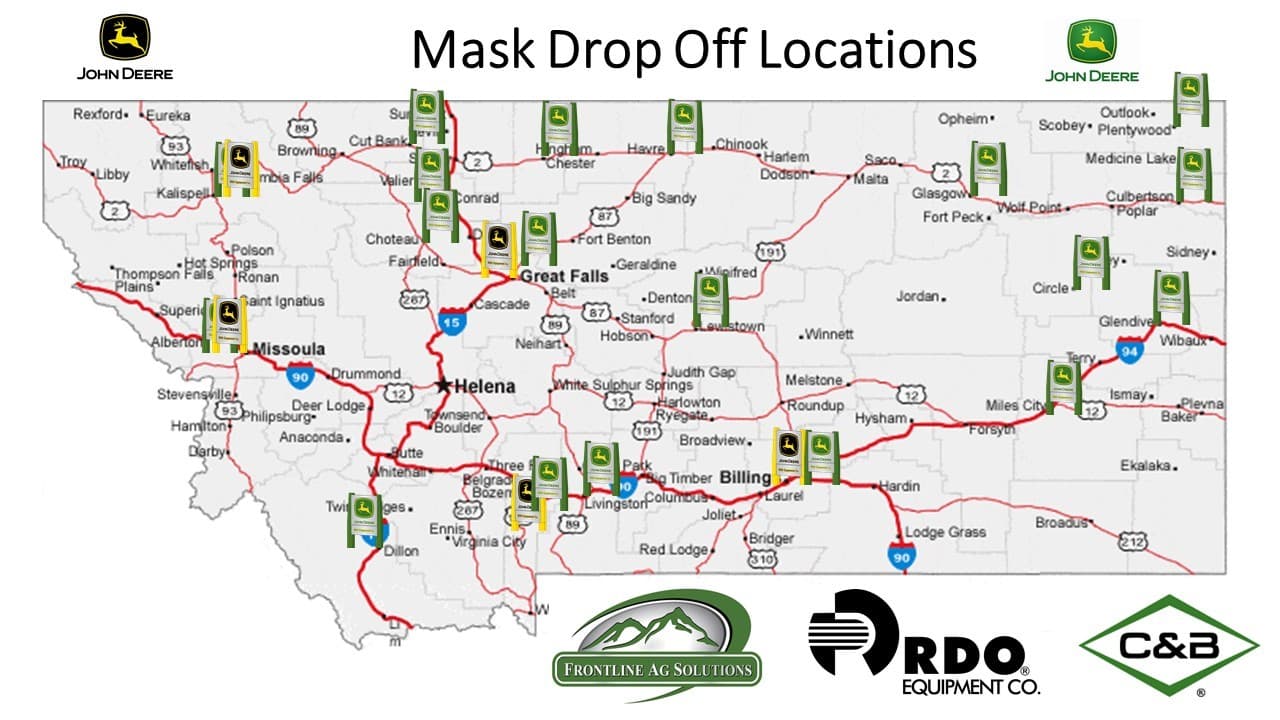 Last week, the dealers teamed up in response to the Trump Administration's request for construction companies to donate N95 protective masks in support of health care facilities and help streamline the process for contractors and the medical community.

Companies that are able to donate are being asked to please put the masks in plastic bags, then place in the drop-off boxes located in the stores.

--

For questions about donating or to find the RDO store nearest you, visit our store locator for locations and phone numbers.