It's exciting to see how many team members at RDO Equipment Co. succeed in the industry through their hard work, dedication and passion for connection. Recently, two team members marked almost half a century. Hear their stories and learn how some things changed, and how other parts of their job stayed the same.
Dan Schultz Reflects on 50 Years of Working with Machines
Parts Specialist Dan Schultz could tell stories about the evolution of the agriculture and ag equipment industry for days — he's got 50 years' worth of them from which to choose.
Whether it's the vast improvements to inventory-keeping, or today's efficiencies in communication and logistics that were unthinkable decades ago, there isn't a lot about the job that's the same today as it was when Schultz started.
Schultz's RDO story began just over 50 years ago at a filling station in Moorhead, MN. One of his regular customers was a territory manager for John Deere. He invited Schultz to lunch one day and eventually asked Schultz if he was interested in working at Fargo Implement, the local John Deere store. The conversation became more formal, and not long after, Schultz took a job in the service department.
;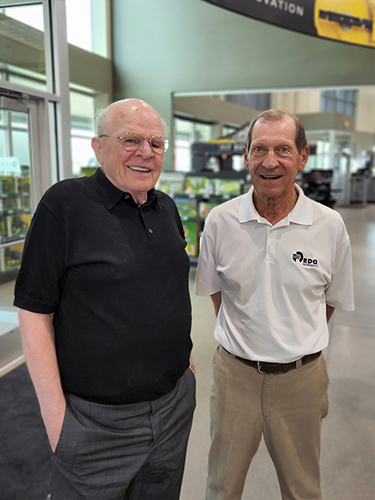 In his early days, Schultz dabbled in a bit of everything: service, parts and even sales. He also spent some memorable time collecting debt obligations, which had him traveling around North Dakota to meet customers and collect payments. He's had various responsibilities, but his specialty is parts.
In 1987 RDO acquired Fargo implement and Schulz joined the RDO team with 15 years under his belt.
Since then, he's witnessed the company's drastic growth and evolution. He has formed strong bonds with customers and teammates alike, and not always because of business.
Schultz remembers the spring of 1997 as one of the most prominent memories of his career. Catastrophic flooding in the Red River Valley washed away the routine of everyday life for several weeks. Schultz recalls how the team rallied to protect the Fargo store from rising floodwaters with concrete barriers and sandbags. He also remembers using a front-end loader to deliver parts to farmers battling harsh weather during the unforgettable planting season.
"I remember many times where we had to go above and beyond to keep customers going," Schultz. said, recalling the harvest seasons he spent on-call, working nights and weekends to keep local beet farmers running in the race against Mother Nature.
Ron Offutt (l), RDO founder and Chairman Emeritus pose with Dan Schultz at his 50 years of service celebration in Moorhead.

For Schultz, working with his customers is like being part of a community where people help each other because it's the right thing to do, and you never know when you'll need help.
Ron Anderson on 40 Years of Serving the Agriculture Lifestyle
When Ron Anderson, Customer Service Advisor for RDO Equipment Co. in Pendleton, Oregon, talks about the best parts of his work, he describes his travel — not big cities or metro areas but the small communities off the beaten path. He talks about rural areas and the people who have devoted their lives to agriculture.
"I love our industry and all the relationships within it," he said. "We're tied to so many small communities, and our customers are honest, hard-working people."
Anderson credits his relationships and serving ag communities as the reasons for his personal satisfaction at work. It's the world he grew up in, working for his grandfather and other neighboring farmers while he was in high school.
Anderson was a regular customer at the local equipment dealership, Pioneer Implement, which later was acquired by RDO. He eventually accepted a job there, hired by longtime Pioneer/RDO team member Reinie Fischer. He started in the service department before spending the next 35 years in sales. His journey has kept him close to his roots and his passion for agriculture, something he hasn't taken for granted.
"As you get to know customers and their operations, you can help bring solutions to them — sometimes before they even realize they need them," he said.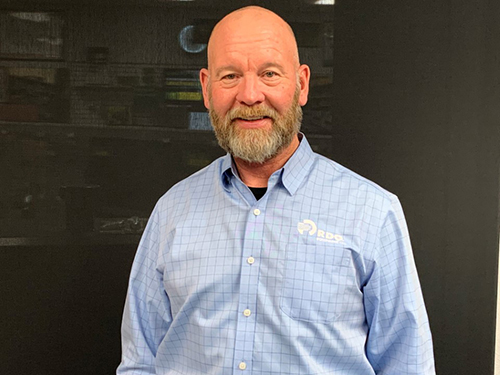 That's how Anderson has always viewed his job — finding solutions for customers' needs. The solutions have certainly evolved in 40 years, and Anderson jokes that the only part of that evolution he missed during his career is the horse-powered days, but this he appreciates, too.
"It's been a very special window in time that I've been able to witness," he said.
Another thing that hasn't changed is the drive of team members like Shultz and Anderson to serve those who grow and build their communities. It's a passion that sparked their careers decades ago and one that continues to fuel them to this day.