John Deere 1735 Planter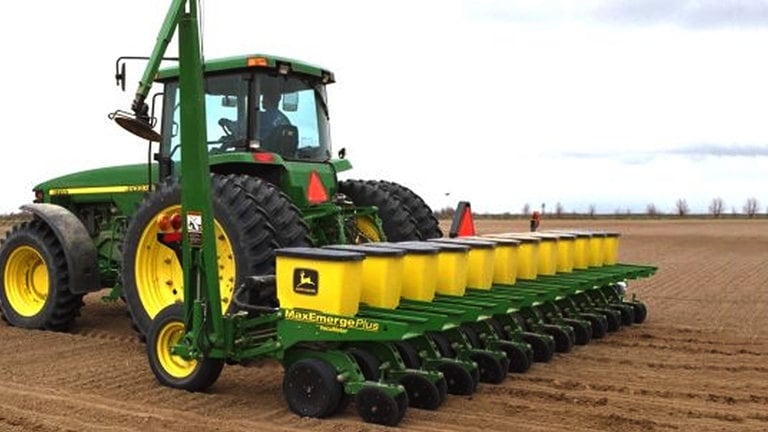 Offered in 11-, 12-, 13-, and 15-row configurations
Row spacing options include 15 in., 18 in., 19 in., 20 in., and 22 in., but not all spacings featured on every row configuration. See dealer.
Available in 1.6-bu. or 3-bu. MaxEmerge™ 5 row unit
Insecticide option for 1.6-bu.
Features
+

SeedStar™ 2 monitoring system
+

Seed variable-rate drive
+

Pneumatic downforce system
+

Ground-contact drive wheel
Online Brochures