Vermeer Corporation's annual Founder's Awards banquet occurs during the CONEXPO-CON/AGG trade show in Las Vegas, Nevada. This annual event recognizes the top-performing salespeople across Vermeer's global dealer network. RDO Equipment Co. team members were recognized as world leaders, landing among the top three in a variety of categories.
RDO team members also took home the Parts and Service Legacy Awards, recognizing people with 20 or more years in the industry. Candidates for the Legacy Awards were nominated by their dealerships and were qualified based on professional development, teamwork and community engagement.
"I am so grateful to be surrounded by so many winners!" said Vice President Duane Bonini. "These team members are masters of what they do. Amazingly, we had people on stage starting their careers in sales (Rookie of the Year) to Legacy Awards celebrating those with well over 20 years for both parts and service each."
Rookie of the Year Sales Champion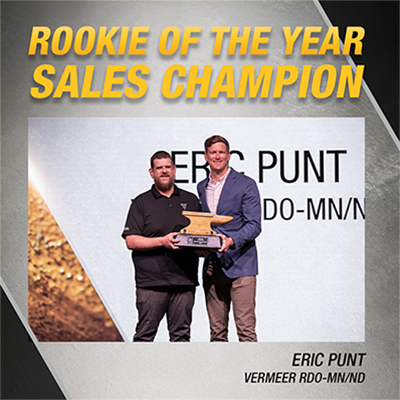 Winner: Eric Punt - Moorhead, Minnesota
First runner-up: Justin Henshaw - Eugene, Oregon
Second runner-up: DJ Bonini - Riverside, California
---
Rookie of the Year Volume Champion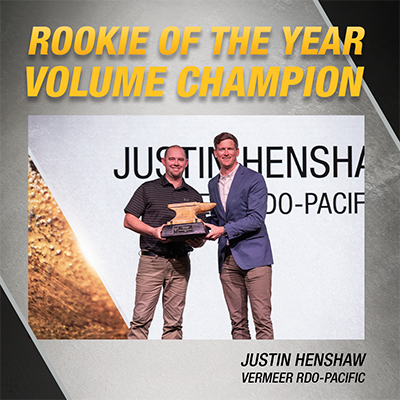 Winner: Justin Henshaw - Eugene, OR
First runner-up: Colin Shoen - Dayton, MN
---
Service Legacy Award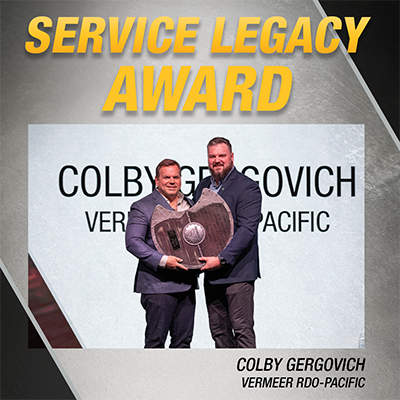 Winner: Colby Gergovich - Riverside, CA
---
Parts Legacy Award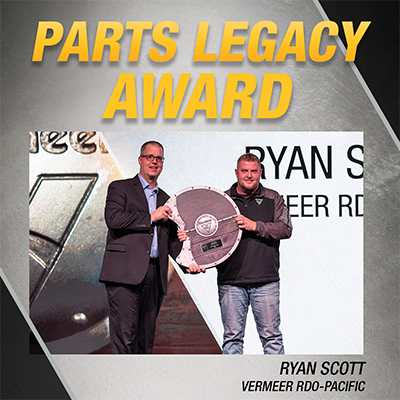 Winner: Ryan Scott - Hayward, CA
---
Sales Manager of the Year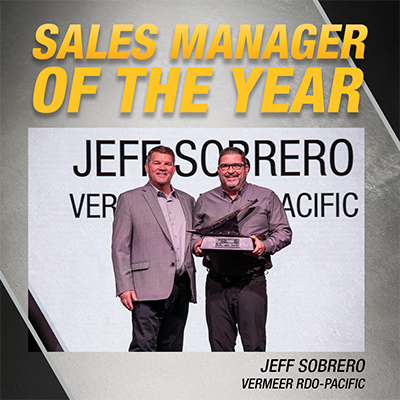 Winner: Jeff Sobrero - Sacramento, CA
---
Tree Care Sales Champion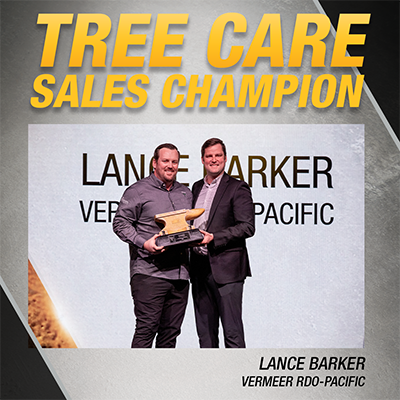 Winner: Lance Barker - Rancho Dominguez, CA
First runner-up: Steve Wren - Riverside, CA
---
Tree Care Volume Champion
Winner: Steve Wren - Riverside, CA
First runner-up: Lance Barker - Rancho Dominguez, CA
Second runner-up: Justin Pratt - Oxnard, CA
---
Recycling and Forestry Sales Champion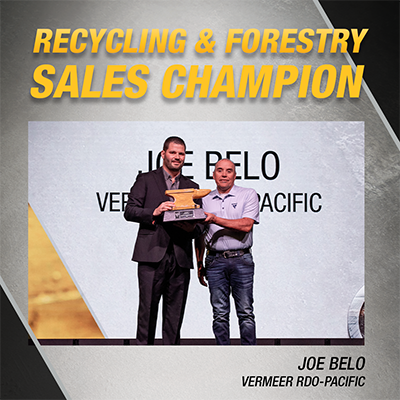 Winner: Joe Belo - Fowler, CA
First runner-up: Dave Steege - Sacramento, CA
Second runner-up: Justin Pratt - Oxnard, CA
---
Recycling and Forestry Volume Champion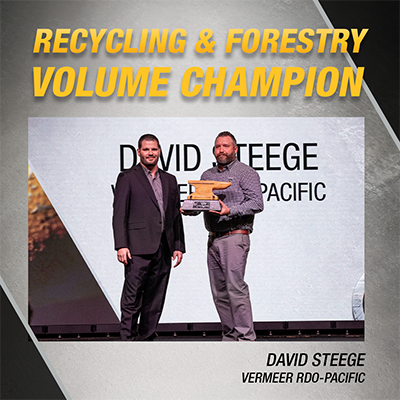 Winner: Dave Steege - Sacramento, CA
First runner-up: Joe Belo - Fowler, CA
---
Top 10 Sales in the World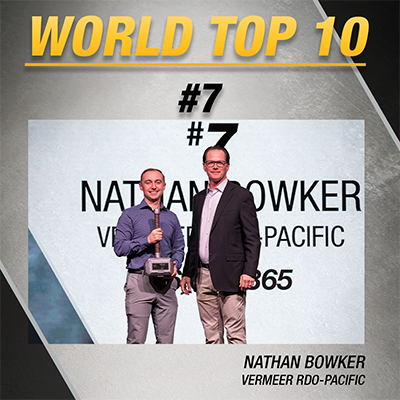 #7 in the World: Nathan Bowker - Rancho Dominguez, CA
---
Vacuum Excavator Product Champion
Second runner-up: Mark Meyer - Hayward, CA
---
Utility Product Champion
Second runner-up: Nathan Bowker - Rancho Dominguez, CA