Customer connections and team member development came together during a windrower ride-along event in RDO Equipment Co.'s Northwest Ag region.
In partnership with customer Worsham Farms, team members from the Sunnyside, Othello and Pasco stores got in the field to learn about windrowers and precision ag technology.
The diverse group of team members included office administrators, sales coordinators, parts support and parts specialists. Everyone had the opportunity to operate the windrower and explore the capabilities of precision ag technology. The customer also overviewed the equipment, covering common parts used, maintenance procedures and machine setup.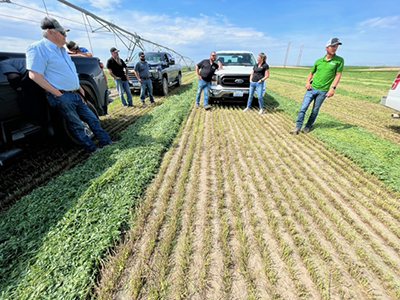 Feedback from attendees was positive, and team members found the technology aspect to be particularly eye-opening. Several attendees had never operated farm machinery before, but with the user-friendly technology, they achieved impressive speeds of up to 10 mph.
The customer was happy to support the team's commitment to knowledge and service. They even joked that they now have a whole group of backup operators at their disposal.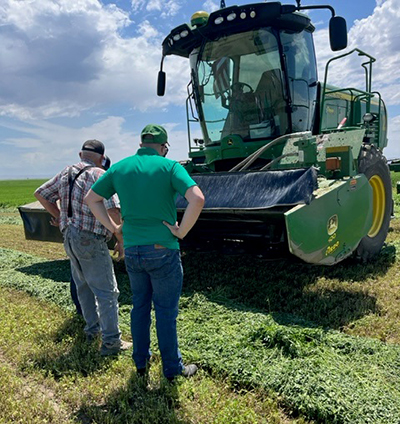 This event comes hot on the heels of a potato planting ride-along hosted earlier this year, Both events were organized by Pasco Parts Manager Mikey Damon. Having grown up farming in the Columbia Basin, Damon knows that sometimes nothing beats a first-hand experience.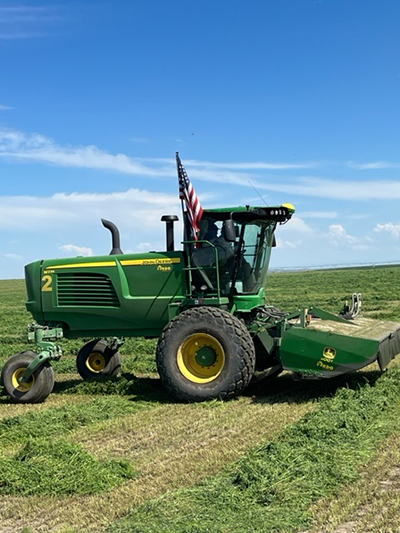 "I think opportunities like these are among the best ways to learn about the equipment we sell, service and support," he said. "We have a ton of great resources available to us, but it's hard to top seeing the machine in action, in the field and from inside the cab."